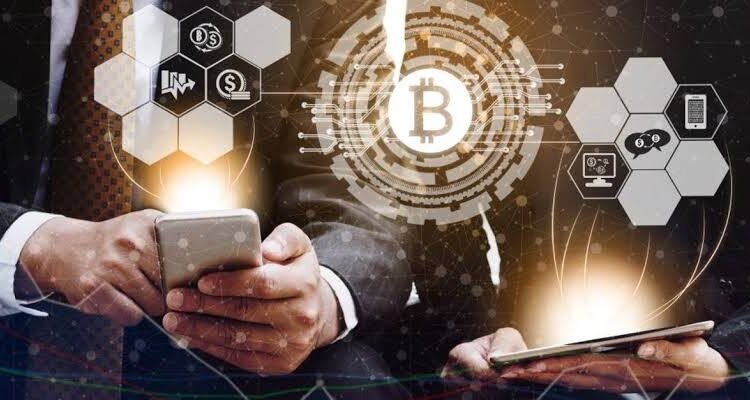 Two reports noted that the Russia vs Ukraine war is not impacting the crypto market significantly and metrics are showing that crypto and war are going separately.
Today is the 48th day of the Russia vs Ukraine war. Even after more than a month, no outcome came from this war between these two countries. Due to this conflict between two countries, citizens of both countries are under terror and moving to other countries. When the war started in the initial days, the crypto market faced significant correction and after that showed rapid recovery because the situation was giving better favor to the crypto adoption.
Recently Bitfury's Crystal Blockchain analyzed this market under the influence of Russia vs Ukraine. Crystal Blockchain noted that the Russia Vs Ukraine war is still going on but crypto-related on-chain activities is getting down, which is a hint that huge crypto activities may not be the reason for the Russia vs Ukraine conflict. 
According to this crypto analytic platform, past surged activities are constantly getting down. So there are chances that the Russia vs Ukraine conflict was not a big reason for the pump in the crypto market.
The Director of Crystal Blockchain Intelligence, Nick Smart, also commented on this finding. 
Nick said: 
"We believe that the reduction is likely due to overall market conditions, as prices cooled in late 2021."
Russian Ruble spike in trading
When Russia vs Ukraine was started then that time was the peak moment for Russian Ruble vs stable coin trade volume. Notably, trade volume hiked to around 9 times over 2021, which was historically a milestone for the  Ruble vs Stablecoin trade. 
Many major crypto exchanges halted Ruble deposits, for example, Binance stopped accepting Russian bank card payments, and CEX.io suspended withdrawals and deposits for Russian users. CoinZoom paused registration from Russia. 
Crypto analytic firm Chainalysis noted that under such situations, people were facing issues with traditional fiat currency like inflation and also swapping fiat currency into crypto to successfully go away from their native country with full safety. But still, the crypto market activity is rapidly going toward downfall. 
Confusion on crypto relation with Russia Vs Ukraine conflict
On one side Russia is considering using Cryptocurrencies to bypass financial sanctions. On the other hand, Ukraine is accepting donations in crypto and crypto NFTs to power up the country financially to fight against the Russian military.
People are also continuously using cryptocurrencies to use under these situations but still chain activities and associated interest is getting down. 
These things are hinting that there are very rare chances of some strong relationship between the Russia vs Ukraine war and spike in the trade activities in crypto industry. 
Read also: Bank of England official left his job to work in the crypto industry