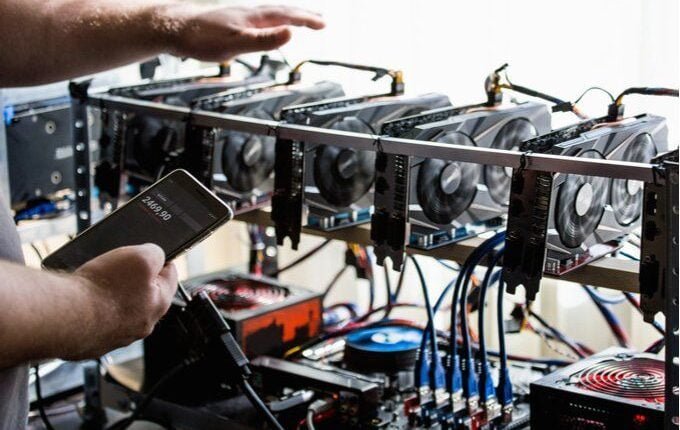 Chinese government authorities saw huge numbers of active crypto mining operations in the last few months. 
China is a blockchain tech-friendly country in this world. However China is known to bring big competition in the world with its copycat ideas but China boycotted the crypto industry from every possible use case, with the provisions to allow all possible use cases of blockchain technology. Currently, the People Bank of China is actively working on its Digital Yuan, e-CNY, or say Chinese Digital Currency. 
In the middle of last year, China announced the national crypto ban, which included crypto-related services ban and also a ban on crypto mining operations. Last September, China introduced its official crypto ban law and lastly by 31 December all crypto companies completed suspended operations for mainland users. 
Even despite huge strict laws and rules under the crypto ban provisions, many people anonymously tried to run their crypto mining operations illegally against the Chinese govt laws. 
From October 2021 to March 2022, Dongguan seized around 3,000 crypto mining rigs. While agencies in Yunfu seized around 555 mining rigs on 15 March of this year. Mudanjiang authorities seized 60 mining rigs in the whole of March month. 
On Friday of last week, Shanxi province announced that it will charge 1 Yuan additional charge for electricity costs for the mining firms. Approximately $0.16, increment in electricity cost per unit, came into effect from the second week of next month. 
Citizens want crypto but govt not 
However, crypto & blockchain technology is fully Known as a decentralized system but before mid of last year, China was controlling 75% computational power of Bitcoin and other flagship crypto networks. These types of things are making China appreciable to support this industry and also at the same time people were raising questions on decentralized networks. 
But now China owns around 0% contribution to the crypto industry, in every way. 
Even with current strict rules and laws in China, people are still inclined to crypto to generate revenue and support crypto networks.
These things may act as a catalyst for the Chinese government to think about  crypto unban and may introduce some provisions to unban Crypto in the country. But surely it will be a matter of time.
also: Ripple secured one more victory in the Ripple Vs SEC case