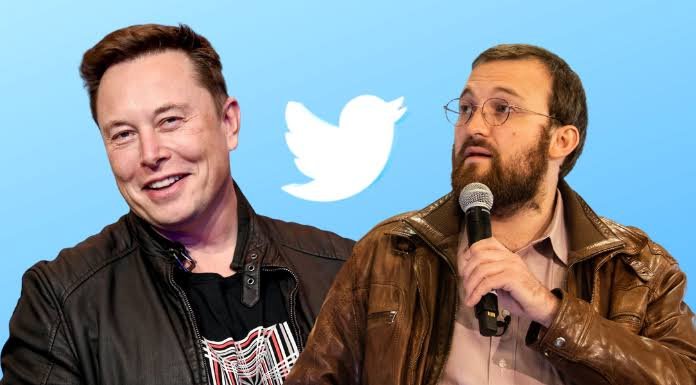 Charles Hoskinson offered a supportive plan for Tesla CEO Elon Musk regarding his plan to acquire Twitter.
In the last few weeks, Elon grabbed huge traction globally with his appearance on the Twitter platform as an investor. A couple of weeks ago, Elon purchased a 9.2% stake in Twitter and two days ago he proposed to buy the whole Twitter platform, to create a free speech social media platform.
On 15 April, Charles Hoskinson, founder of Cardano blockchain, took to Twitter and tweeted that he is ready to help Elon Musk to build a decentralized social media platform if the Twitter board will reject his proposal.
However no response tweet came so far from the side of Elon Musk but there are some chances, where Cardano founder is hinting to bring a better ecosystem with Cardano Blockchain for such decentralized platforms.
Decentralized social media platform
In the present time, many prototypes of real decentralized technology-based social media platforms are in existence but the majority of them are not efficient in terms of use response. 
Alternatively, we can say, no one social media blockchain project is able to give better user experience. 
Here Cardano blockchain can provide a better decentralized technology-based Social media platform but in the current situation Cardano developer team IOHK is busy making the ecosystem better and more efficient, but surely efficiency to the network will provide a better ecosystem for Social media platforms birth. 
This latest tweet by Cardano founder confirmed that Charles is also interested in working in a decentralized social media platform, where people always remain free to talk about what they want to say under the limitations, as free speech.
But here it will be much rare for Elon to go with Charles Hoskinson because Charles Hoskinson supports the Cardano blockchain, not the Dogecoin blockchain. And also Elon himself will not support any other blockchain project except Bitcoin, Ethereum, and Dogecoin.
Read also: Coin Center letter to 'unconstitutional' SEC' 'exchange' term